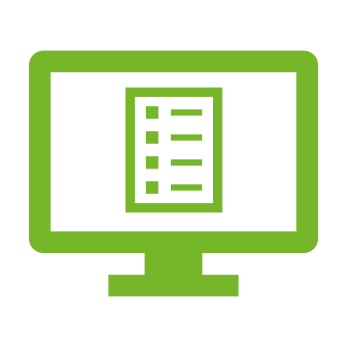 Dev
Ops
RETIT manages software performance across the whole application lifecycle

Software Performance
Engineering
Performance Evaluation of
Software Architectures

Continuous Performance
Evaluation

Load and Performance Tests


Application Performance
Management
Capacity Planning

Capacity Management

Application Performance
Monitoring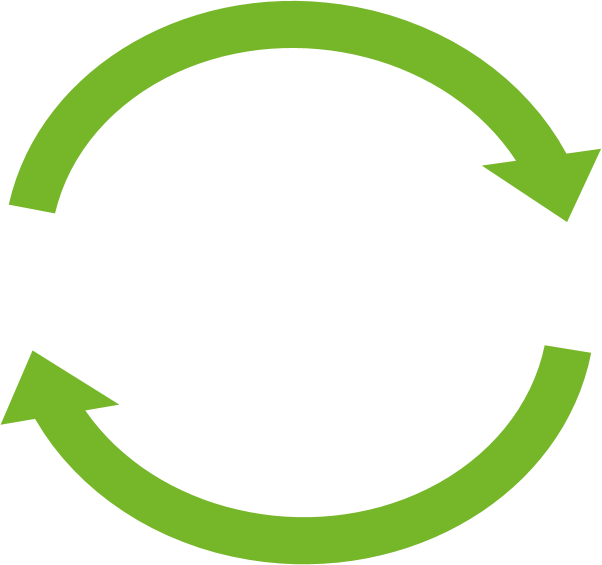 Dev
Ops
RETIT manages software
performance across the
whole application lifecycle.
We manage software performance across the whole application lifecycle
RETIT integrated an automated performance analysis in our continuous delivery pipeline that helps us to continuously optimize response time, throughput and resource utilization of our product.
RETIT has helped us to reduce memory utilization and response time of a business-critical application by up to 80%!
Some of the questions we have answered together with our customers:
How can we…
… reduce license costs by reducing our capacity?

… reduce the number of servers or CPU cores?

… estimate the required instances during a cloud migration?

… put a new enterprise application into operation with a given capacity?

… allow additional users with our current capacity?

… calculate our IT costs based on the number of users and their capacity needs?

… deal with changes in our user behavior?
RCM is a performance modeling and simulation environment. Using RCM, you can evaluate the performance impact of changes in your IT environment in advance without expensive and time-consuming tests (e.g., workload changes, hardware migrations, software changes or deployment topology changes). It also helps to precisely predict the required capacity for your performance goals.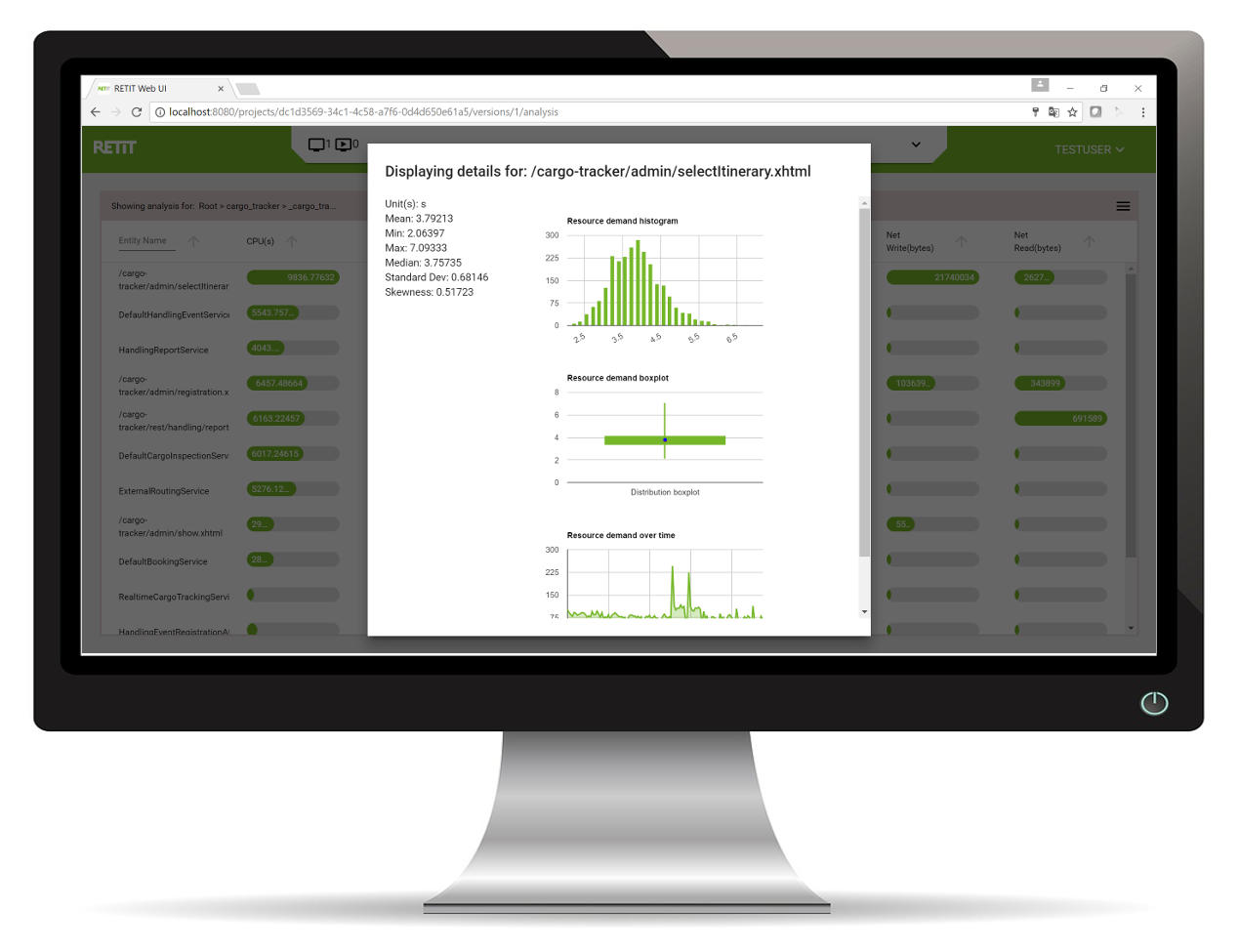 RETIT Continuous Delivery is a plugin for the
Jenkins Build Server
allowing you to automatically detect performance regressions in every build. The automatic performance change detection avoids expensive performance fixes once a system is in production. RCD provides immediate performance feedback during development and improves the performance awareness of your organization.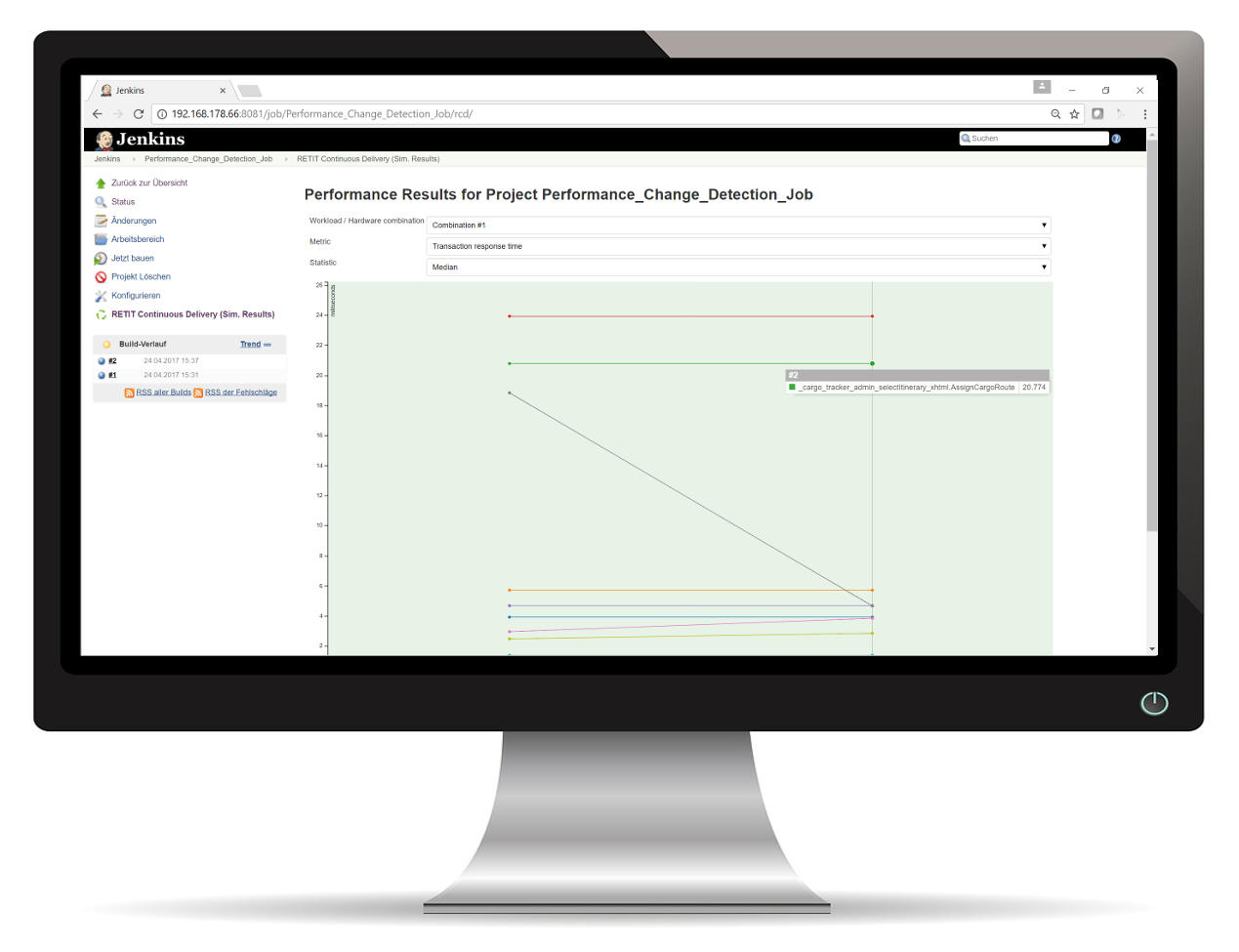 RETIT APM is a measurement tool for Java Enterprise Edition (EE) applications and adjacent systems to collect the required data for RCM and RCD. Using this tool, you can profit from RETIT technologies without the need for another APM solution. If you already have another APM solution in place, RCM and RCD can be easily adapted to it. For example, RETIT is Dynatrace technology partner and users of their APM tools can use RCM and RCD directly.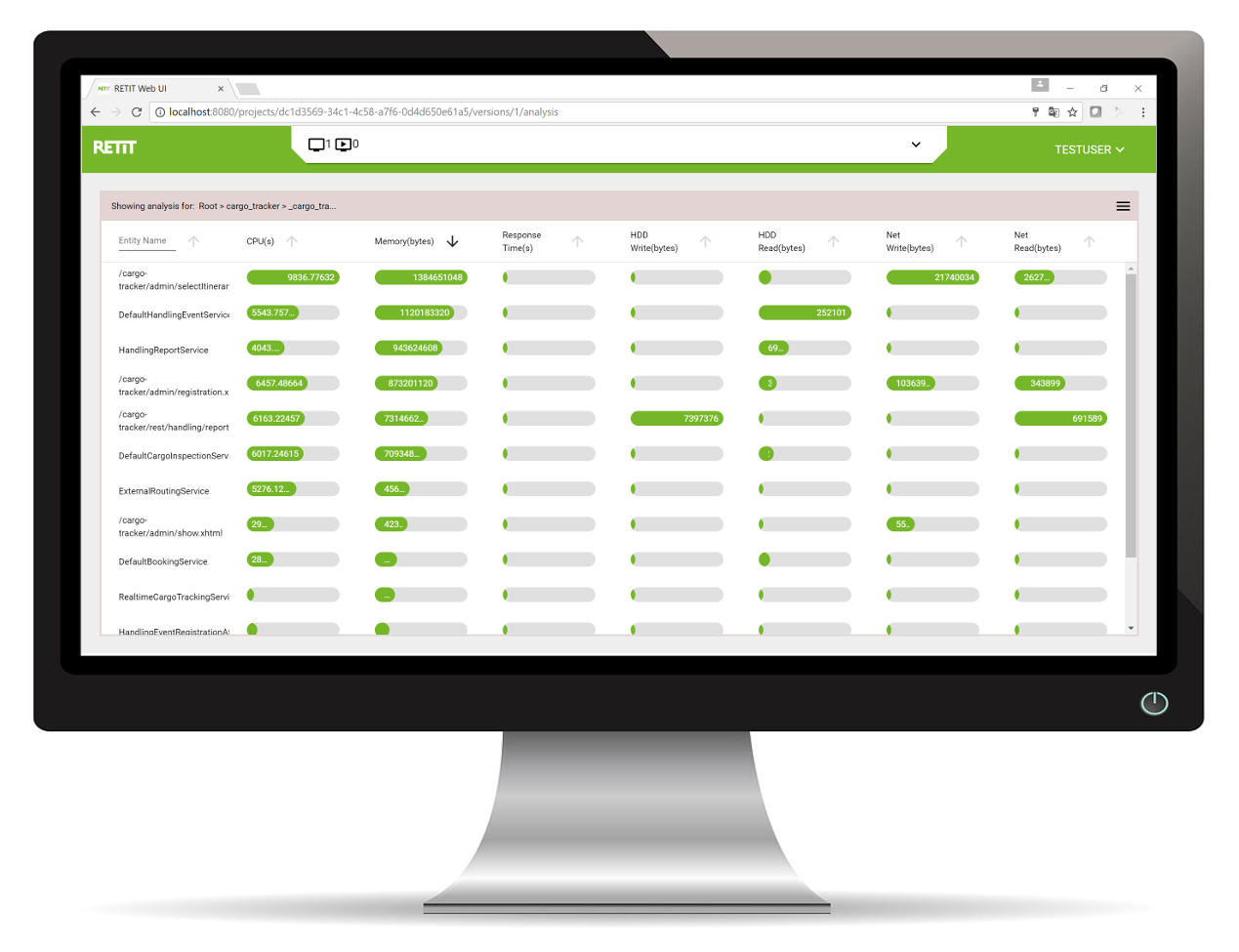 RETIT stands for "Resource Efficient Technologies & IT Systems". Since 2015 our software developers and consultants do their best to optimize the performance of complex enterprise applications. Our goal is to improve your application performance while at the same time reducing your capacity and licence costs.
RETIT technology is based on the research results of the founder Dr. Andreas Brunnert during his time as Team Lead of the Performance Management Group and out-of-the-box compatible with the application performance monitoring (APM) solution of Dynatrace due to the close technology partnership between Dynatrace and RETIT.
How can we help you?
No matter which bottleneck you are dealing with, we will find a solution.
Just get in touch!
We are happy to announce our next meetup which will take place on Tuesday, November 14th 2017 and will [...]
Standing on top of a mountain peak feels majestic. Just like handling your application's peak load without any performance [...]
In May 2015 HTTP/2 was introduced to replace HTTP/1.1 which at this point was almost 20 years old. This [...]

Do you have any questions regarding RETIT solutions and services?
Or do you want to know more about us or get to know us personally?
We are always happy to welcome you in our offices in Munich or meet you in your company.
RETIT GmbH
Hirschgartenallee 26
80639 Munich, Germany
Phone: +49 89 23964406
Fax: +49 89 23964408
info@retit.de